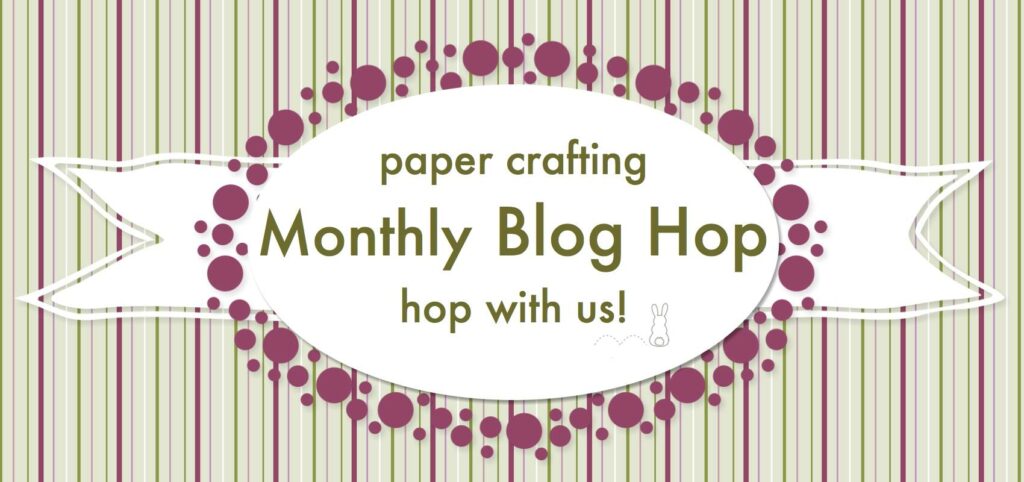 Welcome to our Paper Crafting Blog Hop featuring talented Independent Stampin' Up! Demonstrators. Fellow demonstrators from all over the globe including the USA, United Kingdom, and Australia are participating. We have a wide array of fun projects and design styles to share with you! You may have arrived from Terri Stewart's blog. She had a fabulous project!
Project Description
I'm in a vintage card mood recently, so I decided to see what I could do with just one stamp set. Quiet Meadow (#155082) is a perfect set for vintage projects, with worn text and splatters ready to use. For my color palette, I chose Sahara Sand, Gray Granite, Merry Merlot, and Mossy Meadow (all from the neutrals family) plus Very Vanilla (one of the basic colors).
Since I was going for a grungy, vintage look, I stamped with lots of overlapping and stamping two or three times without reinking. I tore the edge on the Very Vanilla pane of the card. For the Splendid Day DSP, I roughed the paper edges with the edge of my scissors and encouraged a bit of curling with my bone folder. I used a blending brush with Sahara Sand to highlight the edges of the DSP and the Very Vanilla.
The Merry Merlot and Mossy Meadow splatters use the stamp from the Quiet Meadow set. It turned out that I had to open a brand new Wink of Stella glitter pen to hightlight the flowers on the front. As I was priming the new Wink of Stella, a little puddle of the glitter ended up on my work area. So in best "Waste not; want not" fashion, I picked up the ink with the Wink of Stella brush and tapped it to add glitter splaters all over the front. Maybe a bit more glitter than you normally see in a grungy card, but I like it.
Thanks for joining us in the Paper Crafting Blog Hop. Now click on the Next image to zoom to name's blog and see what fun project she designed.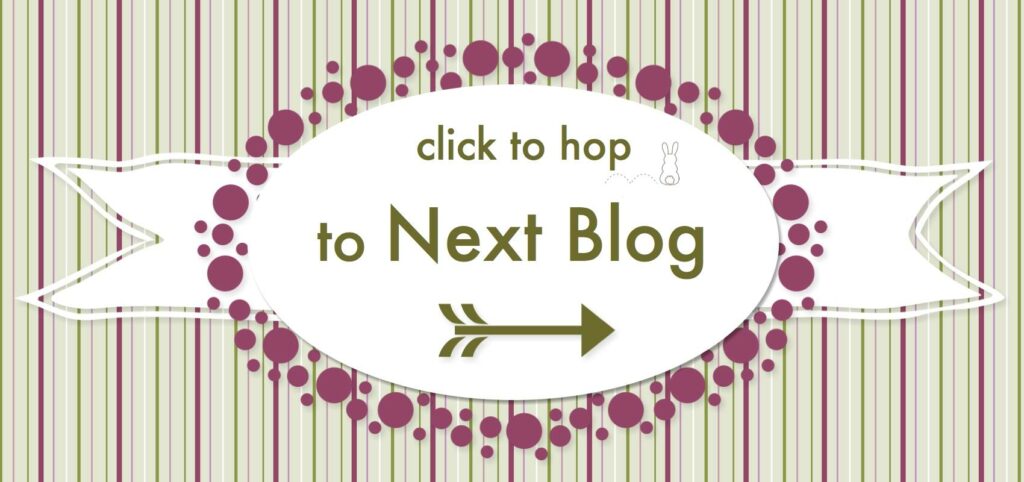 Blog Hop Participants
Here's the list of blog posts:
Supply List
Stamp
Quiet Meadow (#155082)
Cardstock
Very Vanilla (#101650)
Sahara Sand (#)
Splendid Day DSP (#159666)
Ink
Sahara Sand (#147117)
Gray Granite (#147118)
Merry Merlot (#147112)
Mossy Meadow (#147111)
Wink of Stella (#141897)
Embellishments
Linen Thread (#104199)
Adhesive
Stampin' Seal (#152813)
Stampin' Dimensionals (#104430)
Mini Glue Dots (#103683)
Tools
Blending Brushes (#153611)
Blender Pens (#102845)